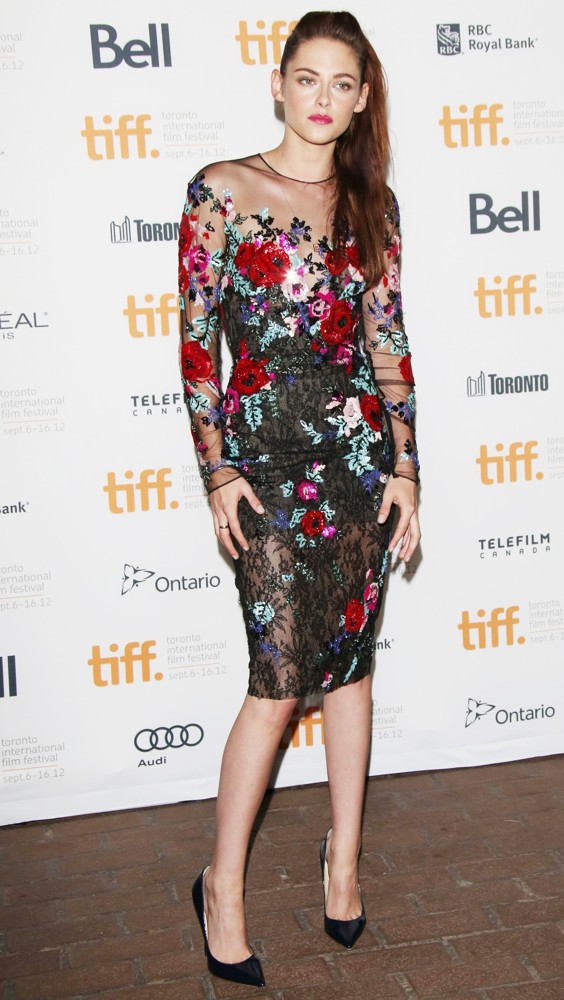 AceShowbiz
Contrary to swirling reports that Kristen Stewart has officially snatched "Lie Down in Darkness" as her next project post-"Twilight Saga", the actress herself confessed that she still hadn't secured any new movie gig yet. Though so, she admitted to be happy for not being committed to any project so she could be free to pick her next film.
"It's been a little while since I haven't had stuff mapped out, so it's nice,"
she told MTV News.
"I'm in a good place to choose."
When asked about her involvement in "Lie Down the Darkness", Kristen responded,
"I don't know yet."
"I know it's weird to skirt subjects. I think it's been said on the Internet that I'm doing 'Lie Down in Darkness'; it's not happening just yet," the Los Angeles native clarified the report. "I don't know when they're [going to officially green-light the film]. I love that thing, I would do anything to get that to go, but it's just not yet. Hopefully it does, but other than that, nothing."
MORE UNDER THE CUT
Back in early August, Vulture reported that Kristen replaced Jennifer Lawrence who was originally tapped to tackle the lead role in "Lie Down in Darkness". The film itself is an adaptation of a 1951 William Styron novel, which is described as a Dickensian and Dostoyevsky-like heavy drama that charts the rise of a Southern family.
The family includes drunken patriach Milton Loftis, a frigid mother, as well as two daughters - one beautiful and the other a cripple. The father lusts after one of the aforementioned daughters. The drama is set to be directed and written by Scott Cooper.
Aside from talking about "Lie Down in Darkness", Kristen discussed her upcoming film "On the Road" which will soon hit the U.S. theaters. Recalling the hardest part to shoot in the Beat Generation-inspired drama, Kristen opened up that she was terrified to do the steamy "love dance" between her character and Garrett Hedlund's.
"We rehearsed in a lot. It just scared me so much,"
she recalled
. "Me and Garrett would get together every weekend and dance to incredibly fast jazz music. And at first it was really embarrassing and ridiculous and horrible, let me tell you."
"On the Road" will open Stateside on December 21. Before that, Kristen will reprise her role as Bella in "The Twilight Saga's Breaking Dawn Part II" which is set to come out on November 16.
ENJOY.. Miko XD
GOD bless you