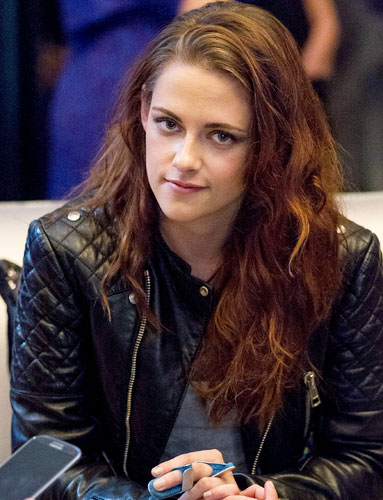 2.
InStyle
Takes Toronto! Inside Our Portrait Studio for the Stars
Kristen Stewart
On the Road star Kristen Stewart (in a Balenciaga jacket) loved getting into her beatnik generation character, thanks to some special help from costume designer Danny Glicker.
"He is so caring and specific about details that literally even if you didn't see something you're wearing underneath, like an undergarment or something, he would ask, 'Do you feel pretty?'"
she said.
"I've never worked more closely with a costume designer."
ENJOY.. Miko XD
GOD bless you