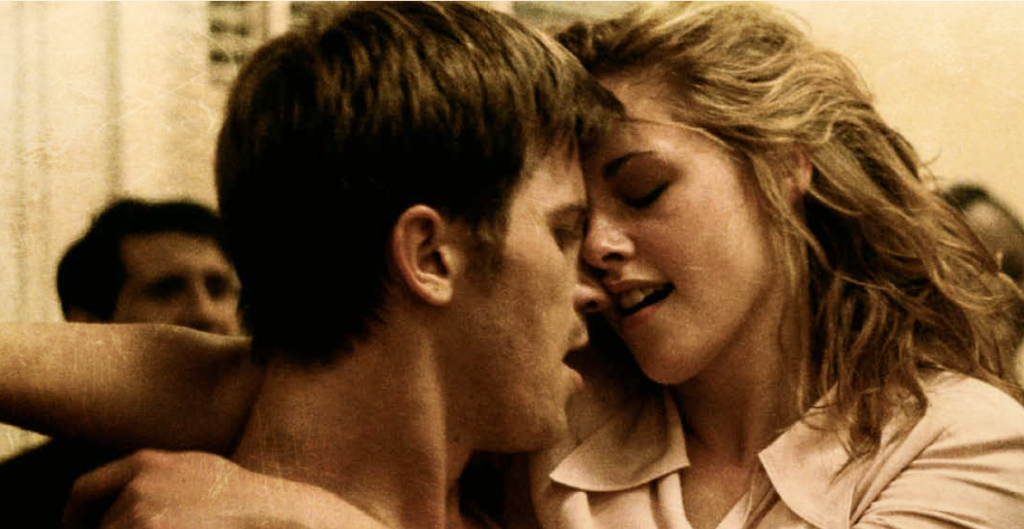 When did you discovered On The Road?
I read it when I was 17. I made a search on the web and I saw that Francis Ford Coppola was working on the movie. I'll never make it, I said to myself. OTR is not a book on the Beat Generation: it's about young people, hungry for freedom, that are seeking their path in life. I was so affected that I began to write, in a spontaneous way, following the current … luckily, when the project started with Salles, I was on board!
But it took three years before the project started…
Meanwhile I carefully documented myself. I talked to all of those who knew Neal Cassady, I saw the archival material …
A nerd approach.
In fact… but I worked hard for Country Strong as well, learning to play the guitar.
Did you feel some embarrassment shooting sex scenes with Kristen Stewart?
We felt strangely at ease… We were into our characters, we let ourselves go. Into the room there were just me, Kristen and Walter: "Let her slide her hand on her back, do this, do that.
ENJOY..-V- XOXO
GOD bless you